Bathroom Renovation Pickering
Bathroom Renovation Pickering – When it comes to enhancing the beauty and functionality of your home, bathroom renovations play a crucial role. In Pickering, Ontario, there's one name that stands out in the field of bathroom renovation services – BuiltWright Inc.
In this article, we will delve into the world of bathroom renovations in Pickering and explore how BuiltWright Inc. has become the go-to company for homeowners seeking to revamp their bathrooms.
Your bathroom is more than just a functional space; it's a sanctuary where you begin and end your day. A well-designed bathroom can significantly impact your daily routine, adding comfort and luxury to your life.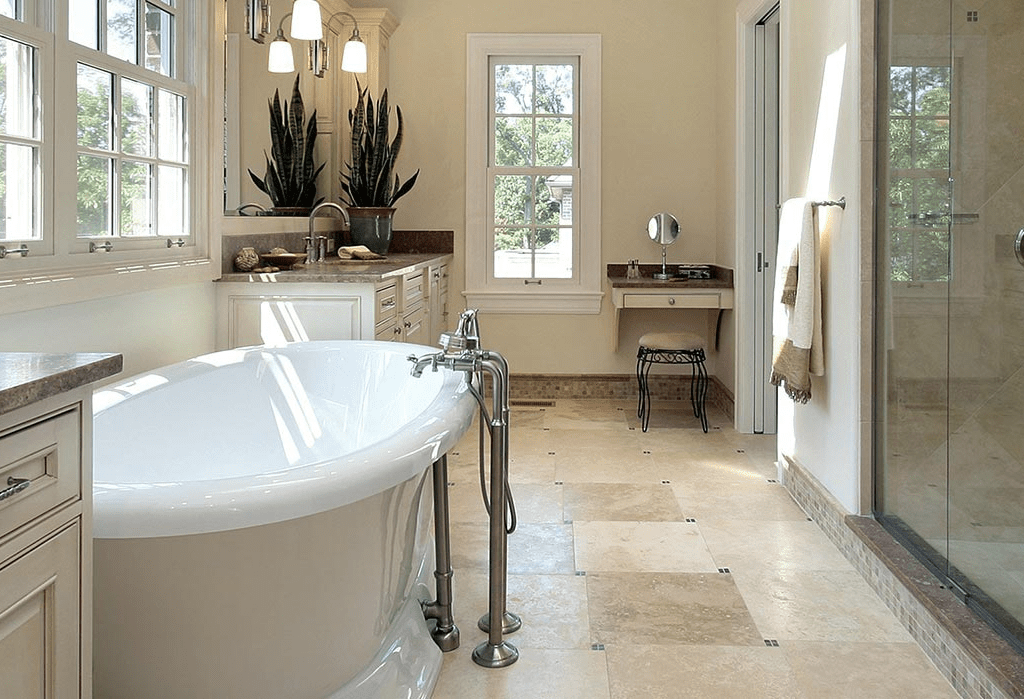 The All-Inclusive Services of BuiltWright Inc.
1- Expertise in Bathroom Design
BuiltWright Inc. boasts a team of experienced designers who can turn your bathroom dreams into reality. From classic to contemporary, they specialize in various design styles to suit your preferences.
Craftsmanship matters, especially in bathroom renovations. BuiltWright Inc. takes pride in their attention to detail and commitment to using top-notch materials for all their projects.
No two bathrooms are the same, and BuiltWright Inc. understands this. They offer customizable solutions to ensure your new bathroom reflects your unique taste and needs.
4- Eco-Friendly Initiatives
In an era of environmental consciousness, BuiltWright Inc. integrates eco-friendly practices into their renovation projects, promoting sustainability without compromising quality.
The journey begins with a thorough consultation where your ideas and preferences are discussed. BuiltWright Inc. values your input, ensuring your vision is at the forefront of the project.
Their team of experts collaborates to create a detailed design plan. You'll have the opportunity to review and make adjustments before the actual renovation begins.
BuiltWright Inc. employs skilled contractors who execute the renovation plan meticulously, minimizing disruptions to your daily life.
The finishing touches make all the difference. BuiltWright Inc. pays attention to every detail, ensuring that your new bathroom is both functional and aesthetically pleasing.
Your bathroom is a vital space in your home, and when it's time for a renovation, BuiltWright Inc. is the company you can rely on in Pickering. With their expertise, commitment to quality, and customer-centric approach, they have become the top choice for bathroom renovations in the area.
Bathroom Renovation Pickering
Bathroom Renovation Pickering
Bathroom Renovation Pickering
Bathroom Renovation Pickering
Bathroom Renovation Pickering
Bathroom Renovation Pickering
Bathroom Renovation Pickering
Bathroom Renovation Pickering